New Year's Eve is undoubtedly one of the most important days of the year. It's about reflecting on the year just gone and all that you've achieved, looking forward to the year ahead, and, of course, having a night out with those you love to celebrate.
However,
finding a dress perfect for such an important occasion can be stressful at times, putting a dampener on what is otherwise an exciting occasion. To help with inspiration I've put together a list of my favourite party outfits from one of my top online stores,
Simons.ca
…
DRESS #1, BIG NIGHT OUT ('ICONE' SEQUINNED ROMPER)
New Year's Eve is all about sparkle, and this sequinned wrap front romper certainly has plenty of it! A daring statement piece but also comfortable for dancing the night away.
DRESS #2, DINNER WITH FRIENDS ('ELIZABETH AND JAMES' SERENA DRESS)
Elizabeth and James is one of my favourite brands, and their Serena dress is STUNNING. The perfect balance between formal and fun for a New Year's meal with friends.
DRESS #3, HOUSE PARTY ('VERO MODA' KIMONO JUMPSUIT)
This gorgeous jumpsuit has enough edge for a New Year's Eve house party, but isn't
too
dressy. The silhouette is fashion forward and flattering on most body types.
DRESS #4, NEW YEAR'S BALL ('TRYB' CORA DRESS)
This stunning asymmetric floral dress with tone-on-tone embroidery is perfect for a more formal New Year's party. Decadent and glamorous, it evokes feelings of the 1920s 'Great Gatsby' era.
I hope you've all had a fantastic 2015, and that 2016 will be even more brilliant!
Until next year,
Hannah x
Thursday, 31 December 2015 // 5:00 pm
With the sudden arrival of jack frost this week in the UK, many of us have started shopping for cosy winter clothing. Black Friday has meant a number of offers and discounts are available in the stores, however there are other creative ways to replenish your winter wardrobe on a budget. If this has peaked your interest please keep reading for my top tips!
1. SHOP THE JANUARY SALES

When then snow is heavy and you're frozen to death, you know it must be January sale time! This is the biggest sale of the year where stores will be clearing all their AW15 stock at insane prices: hats, jackets, scarves, boots, jumpers and more. Many of the online stores will also be flooded with overstocks - they often offer
promotional codes
to entice you to buy, so always make sure you google search for these before you order. That one simple search takes less than a minute but usually turns up a code or two, saving you lots of money as a result.
2. CHECK OUT YOUR FRIENDS' WARDROBES

If you're anything like me you'll always have old clothes you don't wear any more and you want to get rid of, but perhaps you can't be bothered to eBay them/take them to a charity shop. I can guarantee your friends and family will be the same! If you ask there'll always be stuff they don't want that you could make much better use of - especially if you have children who outgrow their clothes fast. I can't tell you how many times I've raided my friends' wardrobes, or that they've raided mine!
3. GO ONLINE

Whereas bricks-and-mortar stores only have sales at certain times, most online stores ALWAYS have an outlet section where you can shop older stock at bargain prices. I NEVER shop ASOS full price as their outlet section is always so amazing! Online stores usually have more choice as well as they're not limited on the amount of stock they can hold, and you can find specialist product much easier. For example, for festive winter walks or Christmas breaks where you might want more specialist outdoor gear, GoOutdoors.co.uk is brilliant. As I mentioned before there's always a voucher code you can use to discount your order as well; make sure you check out
Go Outdoors promo
codes before you shop.
4. VISIT CHARITY SHOPS AND THRIFT STORES

You can find some really unique clothes in charity shops and thrift stores, and for SO cheap! I love rummaging around not knowing what I might find. The clothes are usually in really good condition - not holey and smelly like a lot of critics might imagine! Another great tip is that if you have clothes you no longer want many thrift stores/vintage stores will buy them off you, giving you money to spend on your brand new winter wardrobe.
5. SWAP CLOTHES

If you've never been to a clothes swapping party you're seriously missing out! Arrange one with your friends where you all bring a certain number of items you no longer want, and you can swap them with each other to refresh your winter wardrobe. Provide wine and nibbles and it's the perfect recipe for a fun and girly night in.
Do you have any tips of your own? Please share them in the comments!
HANNAH †
Wednesday, 25 November 2015 // 11:11 pm
Just like having the right shoes, the right bag can make or break an outfit. When asked if I'm a shoe person or a bag person I always say I have a passion for handbags, but although I fawn over pretty clutches and regularly switch them for evenings and nights out, I stick with the same trusty tote bag for everyday wear. I think I'm definitely missing out on different outfit combinations and fun opportunities to switch up my handbag, and I'm sure a lot of you are too! So I've created what I believe is the perfect daytime bag guide in partnership with
House of Fraser
to inspire us all to be a little more adventurous.
1. THE PERFECT RUCKSACK
Aspinal of London Rucksack
PERFECT FOR: Effortless cool.
WEAR WITH: Grungey 90s style dress, chelsea boots.
2. THE PERFECT BUCKET BAG
Lauren Ralph Lauren Crawley Yellow Bucket Bag
PERFECT FOR: Seventies vibes.
WEAR WITH: Flared jeans, a paisley shirt and wide brimmed floppy hat.
3. THE PERFECT TOTE BAG
Michael Kors Hamilton Large Tote Bag
PERFECT FOR: A day at the office.
WEAR WITH: Crisp white t-shirt tucked into tailored trousers, killer heels, a blazer thrown over the shoulders.
4. THE PERFECT HANDBAG
Biba Austin Frame Bag
PERFECT FOR: Vintage vibes.
WEAR WITH: High neck white pussybow shirt, black pinafore, court shoes.
5. THE PERFECT EVERYDAY CLUTCH
Vivienne Westwood Grey Envelope Clutch Bag
PERFECT FOR: Casual but classy weekend wear.
WEAR WITH: Distressed boyfriend jeans, classic white tee and heels.
Do you have a favourite bag style? Let me know in the comments!
HANNAH †
Thursday, 15 October 2015 // 11:14 pm
I don't know about you but I LOVE discovering exciting new online shops to spend lazy evenings browsing, so I thought a fun new feature for the blog would be to share my a few of my favourites. I recently discovered
www.Simons.ca
and thought it'd be a perfect place to start.
Simons is a name steeped in history, with the first of its nine retail stores established 175 years ago in Lac Beauport, Quebec. Its 50 buyers are constantly travelling the world to bring its customers the finest fashion edits, and with its online store opened in 2010 it's now accessible to all. Full of lust-worthy designer brands, inspirational trend features and stunning imagery, I can easily spend hours window shopping and adding to my wish list. These are just a few of my favourite pieces:
1. Elizabeth and James Obi Choker
This stunning and minimalist choker by Elizabeth and James is the perfect piece to finish any outfit. I'd wear it with a simple jumper, hair tied back, distressed boyfriend jeans and stiletto heels to the office.
2. See by Chloé Silky Navy Jumpsuit
See by Chloé is one of my favourite brands, and this silky midnight jumpsuit is pure perfection. This would be gorgeous teamed with the Elizabeth & James choker and a simple red lip.
3. The Kooples Cowl Neck Dress
The Kooples is all about effortless cool, and this dress totally embodies that. Teamed with a black ankle boot this could be any cool girls go-to uniform.
Do you have any favourite online shops you'd like to share? Leave me a link in the comments!
HANNAH †
Wednesday, 2 September 2015 // 9:56 pm
A few months ago I was contacted by the lovely people at
Smile Brilliant
, asking if I'd like to review their tooth whitening system. As a heavy coffee drinker my teeth were looking a little worse for wear and I jumped at the opportunity! The bleach they provide is dentist quality and they even create a custom whitening tray for each customer, ensuring top results. This makes it one of the most effective at-home whitening systems that's out there.
The
Smile Brilliant
kit was posted to me really quickly and I was so excited when it arrived! Each kit contains:
• 3 whitening gel & 3 desensitizing gel syringes - each can be re-used and will last 3/4 applications, meaning you'll have plenty left to top up your whitening in the future.
• 3 blue putty capsules, 3 white putty capsules and impression trays - you use these to quickly and easily create your impressions, from which your custom whitening trays will be made.
• Envelope and easy to follow instructions below the plastic tray insert - you will be using this envelope to post your impressions back to the lab.
I set to work mixing the blue & white putty together which I then placed into the impression tray. I carefully pressed my teeth into this and left to set for a minute before removing; I had a set of perfectly formed impressions in no time at all, just as you would create at the dentist. All I had to do afterwards was place these into the envelope provided, then post them back to the lab at a minimal cost (under £5). If you live in the US this would be free, but the postage fee was so small from the UK it didn't really bother me at all.
My custom whitening trays were created from my impressions and returned back to me within a couple of weeks - amazing since they had to get to America and back! I tried them on and was pleasantly surprised to see that they fit absolutely perfectly. Custom fitted trays are better than any other at-home whitening system because they hold the gel to the entire surface area of your teeth without interruption. Saliva will not wash the gel off the tooth, nor will it pool in the tray. Another plus is reduced gum irritation as the gel is making contact with the teeth only (very minimal contact with your gums)
Next step once I had received the trays was the whitening process itself:
• The average person will need around 6-10 applications (as I mentioned before 1 gel syringe contains enough for 3/4 applications, so you'll have plenty to last you)
• Apply a line of the whitening gel to the trays and then press the trays onto your teeth. Wearing the trays for a minimum of 30 minutes is recommended for absorption into the tooth, although 1-3 hours is ideal. The shorter the application time the more applications are required. It's recommended starting with short sessions (30–60 minutes) and then gradually increasing if tooth sensitivity is mild or does not occur.
• Remove trays once each whitening session is finished and rinse gel from trays and mouth. Apply desensitizing gel afterwards to close the pores, reduce sensitivity, and to act as a sealant to prevent re-staining.
I had quite sensitive teeth so it took me a while to get to my ideal shade of whiteness, but I'm SO pleased with the results! I would definitely recommend
Smile Brilliant
as it was quick, painless, easy to use, and gave me dentist quality results from the comfort of my own home.
For more information please watch the video above or visit
SmileBrilliant.com
. I was an idiot and managed to lose my 'before' picture ('after' picture above) but you can see other people's results and read their testimonials by clicking
HERE
.
HANNAH †
Sunday, 12 April 2015 // 1:21 pm
Now LFW is over I can't help but think about the new spring/summer season and all the lovely things I'd like to buy. When House of Fraser contacted me and asked me to create a new season wishlist I couldn't resist! These are the top five items I'm coveting from HOF which will form the basis of my SS15 wardrobe:
1. Office Cockney Chelsea Boots
I'm a massive fan of
boots
no matter what the season. These chelsea boots by Office are absolutely perfect - I'll be pairing them with grungey summer dresses and distressed jeans.
2. Dune Jolene Leather Flat Sandals
Yes, more shoes! I lived in my Birkenstocks last summer and these Dune
sandals
feel like a slightly classier update for SS15. Perfect teamed with minimal looks in black and white (think Alexander Wang poolside).
3. Levi's 501 Boyfriend Jeans
Denim is going to be huge this season, and a pair of boyfriend jeans are the perfect wardrobe staple. I'll be wearing these non-stop with a simple white t-shirt - dressed down with flats or up with heels - and when rocking double denim.
4. Dents Large Floppy Brim Hat
I love the 70s vibe that's around this season, and this floppy hat will be perfect to complete my 70s inspired outfits. The leopard band gives it a fun twist.
5. Jaeger Twill Trench Coat
This lightweight trench coat is perfect for spring/summer. I'll be wearing it slung across my shoulders with big statement sunglasses for an easy layered look.
Is there anything on my list you're also lusting after? What will you be buying this season?
HANNAH †
Wednesday, 25 February 2015 // 9:42 pm
It was 6 years ago this month that I started Fashion Kill, so now seems like the perfect time to share my top tips for running a successful blog. I've been asked this question numerous times before and I know it's something a lot of you are interested in, so hopefully this post will be able to help a few of you out! I've tried to keep it brief and to the point, so these are my five top tips:
1.
You and your blog need to stand out in order to get noticed. There are a sea of bloggers out there who are already established so there's no point copying what somebody else has already done; you won't be able to compete that way. Think about what your USP (unique selling point) will be, and how you can be different. What are your interests, what do you love? Try and use these as you should be passionate about your blog – when you're passionate about something it definitely comes across.
2.
If you're serious about blogging, it's worth investing in a domain name. Pick a host that's good value for money and offers help and support for newbies when it starts to get confusing:
34SP.com
is one of my favourites. Having a domain name makes your blog URL easier to remember, helps you look more professional, and ensures you stand out from all the other 'blogspot.com/....' bloggers out there.
3.
Social media is key!
Twitter
and
Instagram
are the ones I consider most important. Twitter is a really casual and easy way to interact with other bloggers – you can build partnerships here that can be really beneficial for your blog. It's also a fun way to engage with your readers. Instagram's great for providing a little more insight into your life and helping your readers to get to know you. If you're unable to blog regularly this is a quick way to keep them updated/provide new content.
4.
Gaining a strong readership can be hard, but don't give up! Make sure you have lots of exciting content that keeps people coming back. Whatever you do, DO NOT SPAM! Don't repeatedly link yourself in comments with 'please check out my blog?' as you won't get any clicks this way. Include yourself in forums, chat, and become friendly with other new bloggers to exchange links and posts. Use labels relevant to your posts so that they're easy to find in Google searches, and use social media to promote them in a fun and engaging way. A following doesn't happen overnight and there's no easy shortcut but trust me, hard work DOES pay off.
5.
The most important tip is ENJOY YOURSELF! Blogging shouldn't be a chore, and it shouldn't be something you do in order to gain money/freebies/or invites to events. People will always see through that. You should blog because you love it and you're passionate about what you do – only then will everything fall into place.
For more detailed advice I really recommend Leanne's post over at
Thunder and Threads
. There's a lot of helpful information there.
Good luck and happy blogging!
HANNAH †
Wednesday, 14 January 2015 // 7:51 pm
Getting engaged is a special moment in anyone's life, and when it comes to proposing the ring you choose can make all the difference. If you want to buy your other half a fashionable engagement ring, it's important to choose one that won't fall out of favour a few years down the line. After all, your partner may be wearing this ring for an entire lifetime!
If you are looking for a design that is up-to-date with the latest trends, you need to know where to look.
The Birmingham Jewellery Quarter
for example is full of fashionable jewellery retailers specialising in engagement rings. To help you find the perfect engagement ring, they've provided me with these top tips: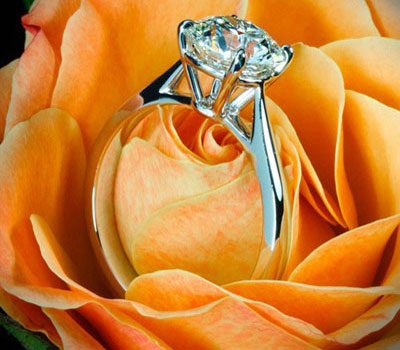 1. The Classic Solitaire
One of the most well-loved styles of engagement ring is the classic solitaire. This traditional style is a long-standing favourite that still remains very much in vogue today. Highly versatile, the solitaire looks great with almost any outfit, on any occasion, making it the ideal ring for everyday wear. If you want a stylish ring that your partner will be proud to wear for years to come, this design is the perfect choice.
2. Keep on Top of Trends
If you are unsure of what engagement rings are currently on trend, why not take a look at some current wedding magazines and blogs, or find out what the recently engaged celebrities are wearing for inspiration. However, there's no denying that some celebrities can often go a little over the top when it comes to accessories, so it's important that you choose a ring that reflects your partner's tastes and preferences.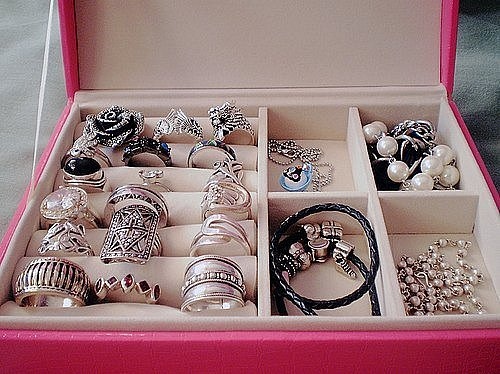 3. Take a Look at their Jewellery Collection
When trying to choose the perfect design, it is also worth taking a look at the contents of your partner's jewellery box. Is the majority of their jewellery silver, gold or platinum? Do they like delicate pieces, or bold style statements? By paying attention to what your partner already wears, you can guarantee that the ring you choose will be something they will truly love.
4. Ask for Advice
The best source of information when it comes to engagement rings is professional jewellers and retailers. Not only will they know what is currently in fashion, they will also be able to advise you in other areas such as cut, clarity, colour and carat. Their advice can be extremely valuable.
5. Be Unconventional
Remember, you don't always have to go for the most popular designs to find something fashionable. If you want to be a true trendsetter, you may also want to try out more unconventional designs. For example, rather than a standard diamond, why not enthrall your bride-to-be with an emerald engagement ring?
And another top tip -
once she says YES, check out
Heaton House Farm
as a possible venue. They contacted me recently and I was really impressed at the beautiful location and tailored wedding service. If only I knew about it before I got married myself!
HANNAH †
Friday, 12 December 2014 // 8:46 pm
As a fashion lover I'm always on the lookout for chic staples that can be used for a lifetime. Sunglasses are a great accessory to accentuate any look, however the most daunting task of all is choosing the perfect shape for your face. If you're finding it hard to choose the right shades, let me help you out with a few foolproof tips!
There is such an exciting range of shapes - from square to cat eye - you'll be spoilt for choice when choosing sunglasses, but it can get a little overwhelming! Once you know the right shape for your face you will no longer need to delay your to do list, or games on
bingo sites
like New Look Bingo, while battling your way from one store to the other. Use these easy tips to help you find the shapes that will suit you the most, quick and simple, then get back to your life equipped with the perfect pair!
ROUND FACES:
Celebrities like Selena Gomez and Kate Bosworth have round faces - that means cheeks are fuller, hence you should go for eyewear that slims your face. Choose angular shapes and horizontal lines that will add length to your face and make it look thinner.
SQUARE FACES:
People who have face shapes like Keira Knightley have sharp edges. Try wearing round shaped glasses to give you a softened look, balancing out harsh angles.
HEART FACES:
The Olsen twins are an ideal example of the heart shaped face. Go for larger frames as it will add width to the chin area. However, make sure the glasses aren't too wide and sit high on your face.
OVAL FACES:
For oval faces, more or less every shape looks good! So if you are blessed with an oval face like Drew Barrymore don't be afraid to experiment with bold styles. However, try avoiding huge frames as it may block out the symmetrical features of your face.
OBLONG FACES:
Oversized glasses go really well with oblong faces, like Sarah Jessica Parker. You may also want to try out square or rectangular shapes - ones with thicker frames. Small sunnies are a must avoid! They will simply exaggerate the length of your face.
Hope this little guide will help you invest in the perfect pair of sunglasses for your face type. However, when it comes to fashion, the key is to experiment! Try different shapes and see what works for you – once found, the perfect pair of sunglasses will compliment any look and last you a lifetime. Happy hunting!
HANNAH †
Tuesday, 25 November 2014 // 9:00 pm
I can't believe it was four years ago that I first moved to London as a fashion student. It was nerve wracking to say the least - I took a big leap and moved into a flat share in Camden with four other students I didn't know. But it was one of the best decisions I've ever made, and has led me to where I am today: happily married with my dream job in buying and merchandising, plus having made many friends for life!
The average price of private rental in London is more than double in the rest of the UK. According to
Myrooms
, if you want to live in London and enjoy all it has to offer, flat sharing is one of the best ways to achieve this. I definitely agree and can honestly say that it was one of the greatest experiences of my life. I bonded with my flatmates in no time and we explored every corner of London together, making amazing memories I will never forget. Tattoos in Camden Town, thrifting in Brick Lane, nights out in Soho, shopping on Oxford Street, late night strolls down the Southbank... For all you students in particular, or those looking for a new adventure, flat sharing could be perfect for you too. You won't be alone - around 670,000 households in London are rented, a much higher proportion than the national average of 14.2% (
source
).
Moving to a new location can be both exciting and daunting in equal measure; that's where Myrooms comes into its own. It's the fastest growing room-sharing service in London for young professionals and students. Myrooms consultants are highly-trained and knowledgeable on all aspects of living in London. Driven by passion and enthusiasm, their mission is to find the right room for you and your lifestyle.
If you're ready to take the plunge Myrooms are offering Fashion Kill readers an amazing £100 off your first month's rent! Just quote FAKI01 when you contact
Myrooms
- the code is valid until the end of September 2015. Happy house hunting!
HANNAH †
Friday, 26 September 2014 // 10:27 pm
Wednesday evening I attended the QVC AW14 fashion and jewellery show, held at Vinopolis near London Bridge, along with my good friend and fellow blogger Lela London. I must admit, I wasn't sure what to expect... I had always thought of QVC as slightly dowdy and specifically for the older woman, but the event definitely went to prove how things have changed. The catwalk showcased amazing winter coats, edgy jewellery, capes, floppy hats, flared trousers,
designer glasses
and lots of other key AW pieces I found myself lusting after. It was also refreshing to see models that were a range of different sizes and ages, proving that QVC fashion really is for every woman.
I left the event with an unexpected wish list of QVC pieces, topped by this chunky silver necklace which unfortunately won't be available for me to buy until October:
The goody bag I took home further cemented my new found respect of QVC - full of
amazing
beauty products that have already worked wonders on my skin, and this special little card holder from Lulu Guinness:
Check out the QVC website at qvcuk.com - you might be pleasantly surprised!
HANNAH †
Saturday, 13 September 2014 // 7:38 pm
Guest post courtesy of 'Rock Pamper Scissors'
This year has already proved that modern hairstyles are as attractive as they are unique. Indeed it seems that the fashion world has once again exerted a palpable effect upon the trends that women throughout the United Kingdom are choosing, providing numerous options to accentuate nearly any desire imaginable. So, what can we expect to see for AW14 and how can this versatility be used to enhance your look? Let us address these fashion-conscious questions:
SIDE SWEPT BANGS:
Closely cropped styles are extremely on trend. Not only is this variation quite comfortable during the summer months, but short and side-swept banks are perfect for accentuating high cheekbones and a flowing neckline. The cropped cut is also popular in the acting world; such actresses as Halle Berry and Natalie Portman are often defined by this unique look.
ALL ABOUT THE TEXTURE:
Layering is still popular for women of all ages. The illusion of depth is perfect for those who may have thinner and lighter hair. Textured layers will also provide a sense of light and shadow; affording any style a "pop" that can help to accentuate your look. An excellent tip here is to allow the hair to flow along the contours on either side of the face, as this will naturally draw the attention to your eyes.
THE ROARING TWENTIES:
Another interesting trend is the re-emergence of many classic styles seen in the 1920s. Actresses such as Louise Brooks, Mary Pickford and Greta Garbo are immortalised by this sleek appeal, so it should come as no great surprise that today's modern woman desires to make a similar impression. Tightly cropped and wavy designs are quite prevalent, as are frontal bangs which dangle just above the eyebrows.
CURLY RADIANCE:
While it can never be said that curls have fallen out of favour, they are undoubtedly very popular this year. Teased hair imbued with tints of caramel and chocolate will add a sense of depth to these curls. This may very well be the ideal choice for those with naturally lighter hair, as an extra sense of dimension can be achieved within minutes.
"THE CHOP":
This is another term for hair that falls just above the shoulders. This "middle-of-the- road" appearance is neither too long nor too short. So, it is suited for nearly any style imaginable and in warmer weather, it can be tied back with ease. Many actresses have now embraced this look, for it is manageable and yet still vibrant and sexy.

Thankfully, it has never been easier to obtain these and other scintillating styles. Through the help of the online hairdresser portal known as Rock Pamper Scissors, the most appropriate hairdressers in Manchester and Leeds (and soon within other areas throughout the United Kingdom) can be found in mere minutes. Thus, the style and colour of your dreams is indeed much closer than you think!



Monday, 1 September 2014 // 9:48 pm